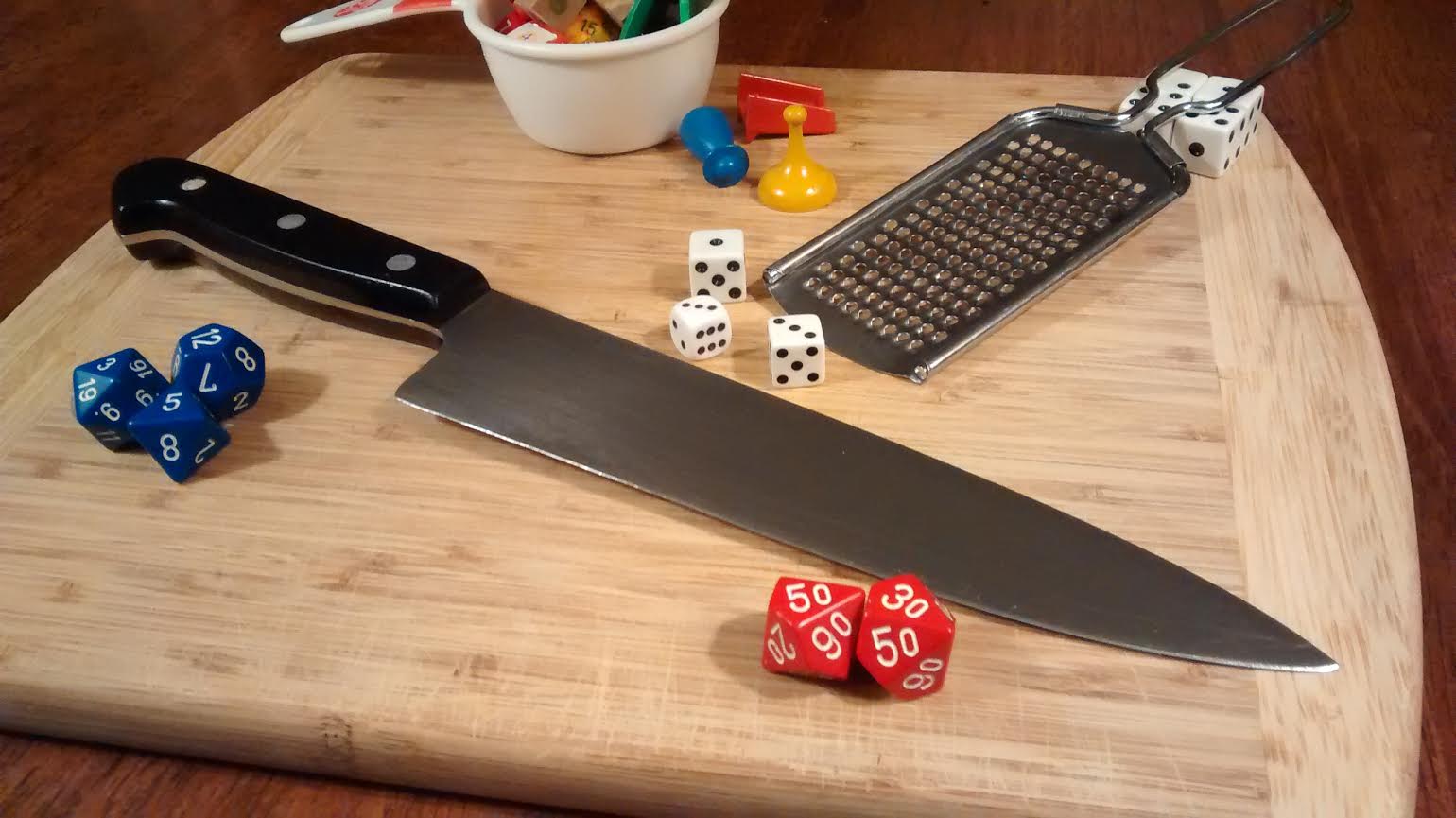 Spielmasons is hosting a cooking themed game design contest!
This contest is free to anyone interested in submitting a design. To be a contestant, submit a design to the Spielmasons prior to the end of December 2014.
Contest entries will be tested during the month of January 2015 with a winner announced at a February Spielmasons meeting.